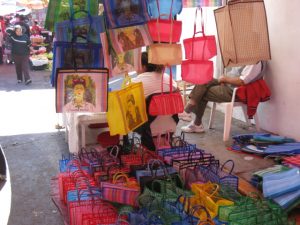 The women who travel with The Women's Travel Group want to bring home something tangible. Our tours are full of experiences, sights, talks, and walks; however if there is a shopping experience truly unusual, we include it. We just added the high-quality Sabato Crafts Market to our Mexico City tour.
What are our favorite 'worth the time' recent stops?
The Grand Bazaar in Istanbul November 2015
Handmade jewelry or fabrics spread on animal skin in Southern Ethiopia!   March 2016) One spot left
Florence Central Food Market April 2016 (one room left for 1-2)
Dilli Haat in Delhi  Annual India tour December 2016,
Balaaro Market in Sicily December 2014
Cashmere Markets in Mongolia ( Mongolia is part of our upcoming China trip). October 2016
Wool carpet markets in Iran in November 2016
So if you want to shop, but don't want to be dragged into junk stores, travel with us. Put your name on our mailing list.
Phyllis@thewomenstravelgroup.com. 646 309 5607