Ixtapan Fitness- Spa Yoga Resort is one of the most affordable  fitness spas in the world.  Our Wellness Weeks offer Discounted Group Rates and in July we can stay in the new fabulous hotel.
July 12-19 during cool Summer months July 19-23 you can add a Mexico City 4 night budget trip!  February weeks will be Feb 7-14, 14-21 and 21-28, 2021
Spa rates are $1425 share and $1809 single.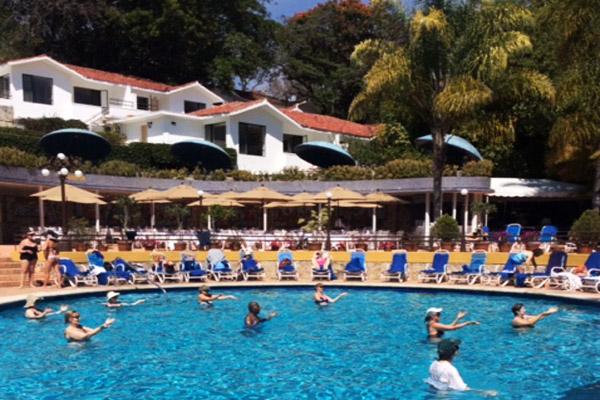 Info: Phyllisnycity@gmail.com
Our groups are at a discount to Ixtapan Fitness, Spa, Yoga in lovely mountainous colonial Ixtapan de la Sal Mexico. 7 nights accommodation-private bathrooms in hotel rooms or luxury condos overlooking  private golf course, all meals with choices, all bottled water, early AM juice, fruit and coffee. Spa treatments: 6 massages, 3 facials all with reflexology, loofah, fango (warm mud), 1 hair treatment, mani, pedi, hair styling. Fitness classes, walks and hikes, pilates, pool aerobics and salsa, warm mineral water stretch, many gym classes, stretch, yoga, zumba etc. 10% tips, 17% taxes. Mexican party with music and dancing most weeks,  Shared discounted transfers from Mexico City Airport.
Doctor on site offers acupuncture, botox, juviderm fillers etc. Optional trips: Taxco (silver), Cuernavaca (gardens) caves and mountain scenery.
Details  and 2020-2021 terms and conditions  are here www.ixtapanspa.blogspot.com Please read all pages. 
—————————–
Tuscany Cooking and Seeing-for last year's itinerary    2021 dates
April 24- May 1 2021 or arrive in Pisa April 23  for an optional night.    
HERE IS A VIDEO OF THIS TRIP MADE BY ONE OF OUR WONDERFUL MEMBERS, DEDE   Facebook has many other photos.
Stay in a luxury private farmhouse amidst the vineyards. We cook most mornings, visit Florence, San Gimignano, Lucca, optionally Siena and Pisa, with wine, cheese and olive oil tastings. This is hands on cooking so we supply the aprons. Our guide and chef are for our group exclusively.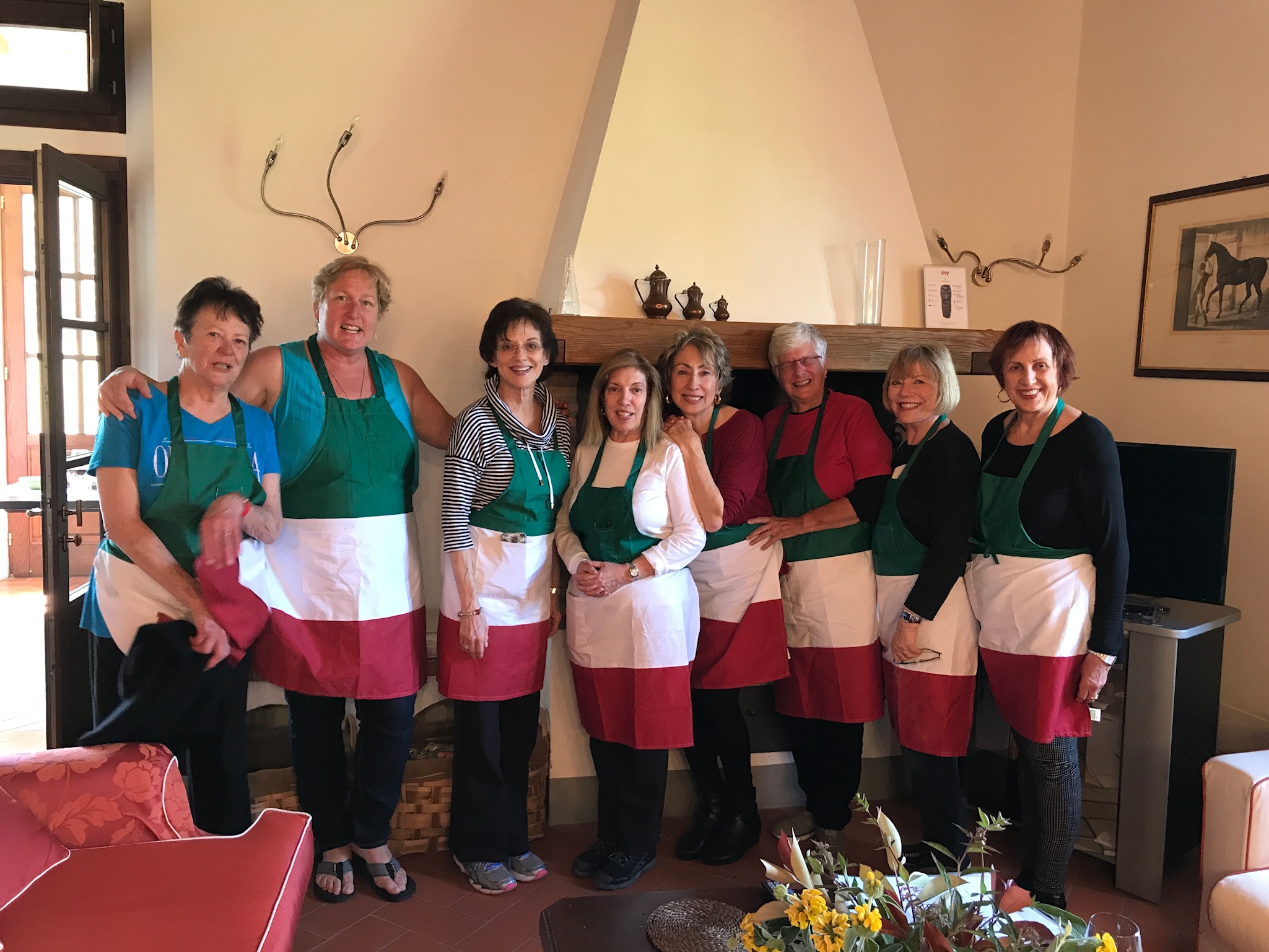 ---
All trips except for Ixtapan Spa have a non refundable policy a minimum of 90 days before departure.