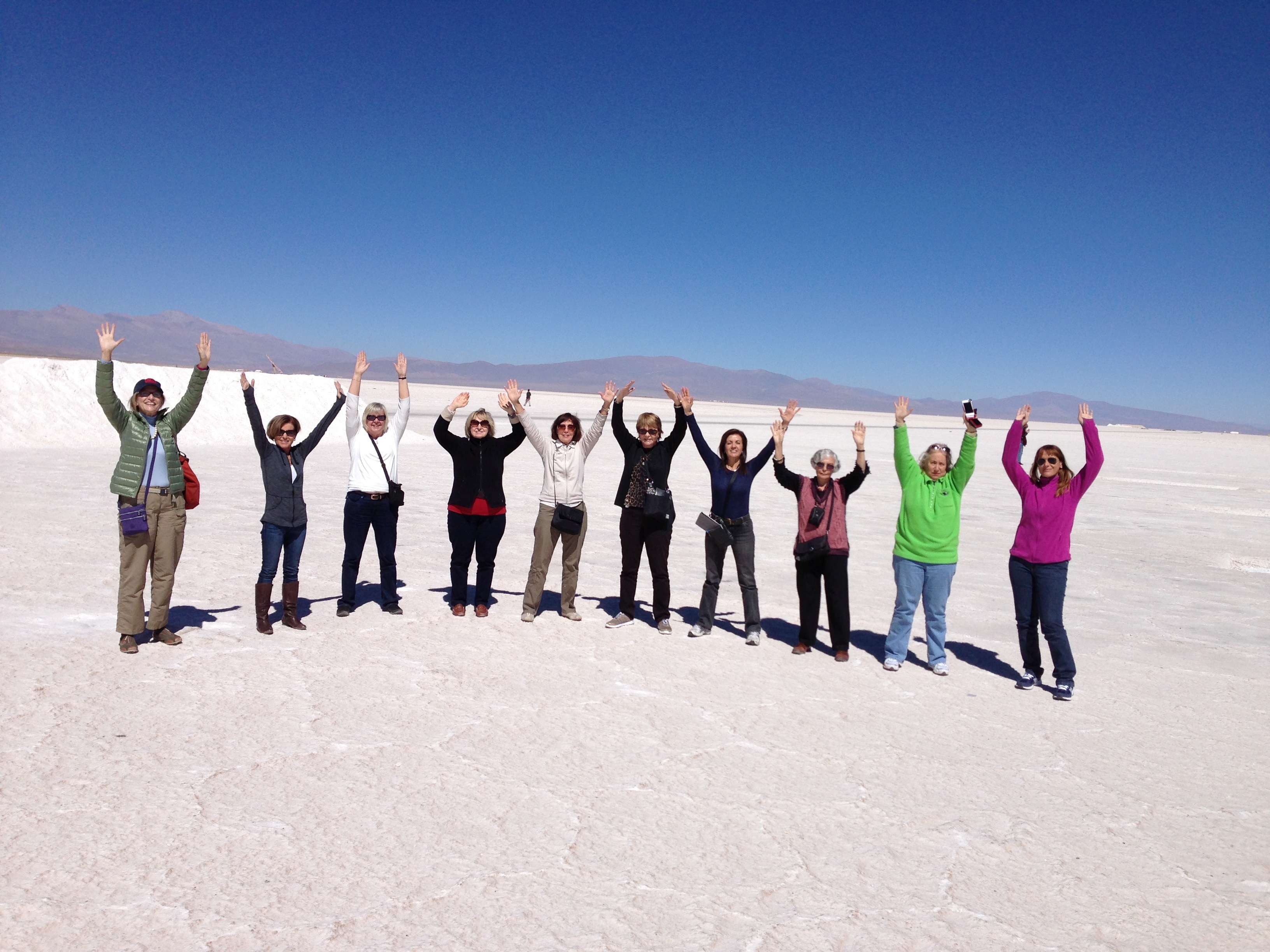 Some of our Facebook friends have not been 'properly' introduced to The Women's Travel Group. Well here goes: Phyllis Stoller founded the Women's Travel Club in 1992 because she had 5 weeks vacation and her husband had 2. She had been a corporate banker with the time and $ to use the vacation but could not find friends to share it.
The original Club took off amazingly fast, first with local women who felt the same way but had no way to meet each other. In a few years, Phyllis received the honor of Top in Women's Travel from prestigious Travel & Leisure Magazine who added women's as a new category to its Top 100 list.  Many women helped in the early days: a Chinese teacher from the local college asked for help on her trip to China. A lawyer with family in Turkey added her expertise. A banker friend in Paris and interesting docents in London weighed in with tour ideas. India experts at SITA Tours, helped us organize our trips to that and other exotic areas.
In 2006, a large tour company approached the Club to buy it, due to Women's Travel Club reputation, quality tours, and high repeat rate. It was acquired with a view to expanding tours. Phyllis left the company after her contract but continued to organize trips for friends.  In 2012, the acquiring company closed and its owners retired from travel. Phyllis and her team, jumped in immediately, changing only 'Club' to 'Group'. Dues were eliminated. Shares became part of the package. SITA Tours became helpful strategic partners.
Today we are in our 23rd year of women's travel. And don't we look good????
Seriously, we are still here with fascinating custom tours, and winning awards. Join us this Summer in Ireland, or for a short 35-40% off Canyon Ranch MASS. luxe stay. Look through our site for solo special cruises to Africa and Europe. Want adventure but in fine hotels: India? S. India? Chile?  Want exotic exciting destinations: Ethiopia? Easter Island? More trips are on our site.