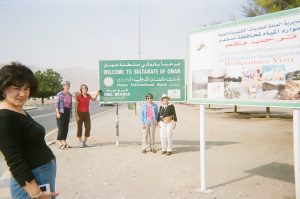 OK so we get annoyed also. We notice the only times women get travel news headlines is when bad stuff happens, like the Zika Virus or rape in India. The New York Times Travel Section on Sunday wrote an unusually wonderful story about 4 women traveling in Namibia.
Why did this catch our eye? Because a day before we posted our Namibia trip on line! If you review trends for travel, you will see our choices ahead of the pack:
Mexico City! The top new city destination  Sorry you missed this one.
SE Europe by Luxury River Cruise visiting unusual New Europe.
Iran! The top new politically correct destination.
China with Mongolia! The newest sites including major artsy areas, less visited part of The Great Wall, and Mongolia.
Yucatan with Campeche! Mystical, safe, accessible Mayan Mexico.
Want to see unusual places, feel safe and in good company? Join The Women's Travel Group.
646 309 5607  or Phyllis@thewomenstravelgroup.com